The ability to write reviews is a standard feature on all social media and local directory platforms, including Google My Business. Since 68% of buyers are affected by review sentiment, it's important to have positive reviews because they can help your business establish the trust that prospects need to feel comfortable doing business with you. Chances are, any reputation management programs you've initiated focused on getting more positive reviews and improving your star rating. And if you have a low star rating and haven't made reputation management a priority, you should consider doing so because a low star rating impacts your sales. Most users will skip right past you if your star rating is less than 3.3.*
More and Better Reviews Support SEO
While we all want better star ratings, there's another compelling reason to soliciting more reviews: more organic traffic. While other online sources might state otherwise, according to Google's John Mueller, as quoted in Search Engine Journal, customer reviews are not a ranking factor. That said, Google My Business reviews do factor into your ability to appear in local, or Google Maps results.
Google's own advice  specifically mentions that you should manage and respond to reviews. It goes on to explain that Google determines local ranking by looking at your business's distance from any location term that is used, how closely your business profile matches what people are searching for, and your prominence, which is how well your business is known. Google calculates your prominence by gathering information about your company from web sources, and they specifically mention that reviews matter, stating:
"Google review count and review score factor into local search ranking. More reviews and positive ratings can improve your business' local ranking."
While Google doesn't publish its exact algorithm, it's also speculated that having recent reviews is an important factor.
How to Get More Google Reviews
It's easy to get more reviews. You just need to make it a habit to ask your customers after a successful service or experience!
First, create a link that makes it easy for customers to write a review for you.
Log into Google My Business
Click Home
Find Get More Reviews (or Get your first review if you have no reviews yet!)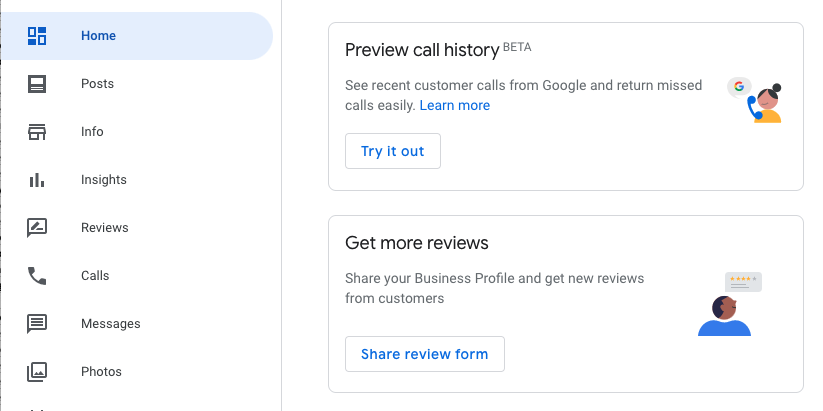 Click Share Review Form
Click to copy the link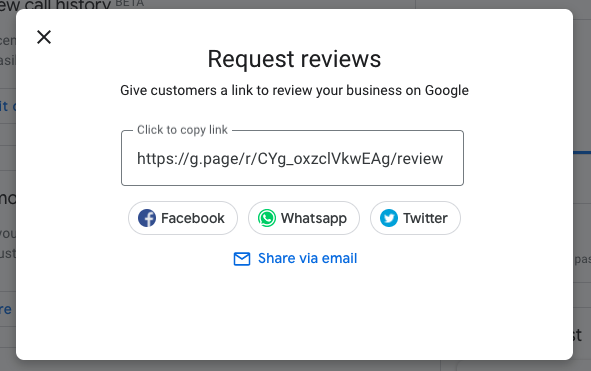 Send a text or email to your clients asking them for a review. Paste this link into the message to make it easy for them. Keep in mind that it violates Google's terms of service to invite people to use a kiosk or to pay them to write a review for you.
Automate Getting More Google Reviews
Want to put getting Google Reviews on autopilot? We're launching a tool that will help! Sign up for our free marketing and analytics plan and enable the GMB Reviews tool to get started today.
*Or 3.5, depending on the study you read. Interestingly, a 5 star rating can also hurt you because it looks unrealistic. The star rating "sweet spot" varies based on the study, with some saying you should aim to be between 4.2-4.6 and others suggesting a broader range of 3.7-4.9.