Agency Reporting Software
Agencies With Better Reports
Get More Sales
---
If your agency is like most businesses, your highest priorities are finding new clients and selling more to your existing customers. Jess helps you do both with no cost to you until you've closed the sale.
Jess features form tracking and phone call tracking that let you show your clients exactly who contacted them as a result of your services. Jess also calculates the cost per lead and sale, down to the campaign and keyword. Jess helps you clearly differentiate your agency from others and gives you a platform to offer analytics services to your existing client base.
Your strategic insights and high quality creative work will always be the foundation of your agency.  Jess helps you earn more revenue by giving you the tools you beat the competition and increase your average revenue per client.
Even if you have a full client roster, Jess can help. Our marketing agency reporting software lets you save time by automating marketing reporting for most clients.
Want to know more? Contact us today to schedule a demo and learn about agency discounts.
​
With Jess, Your Clients Get Reports
Like This
---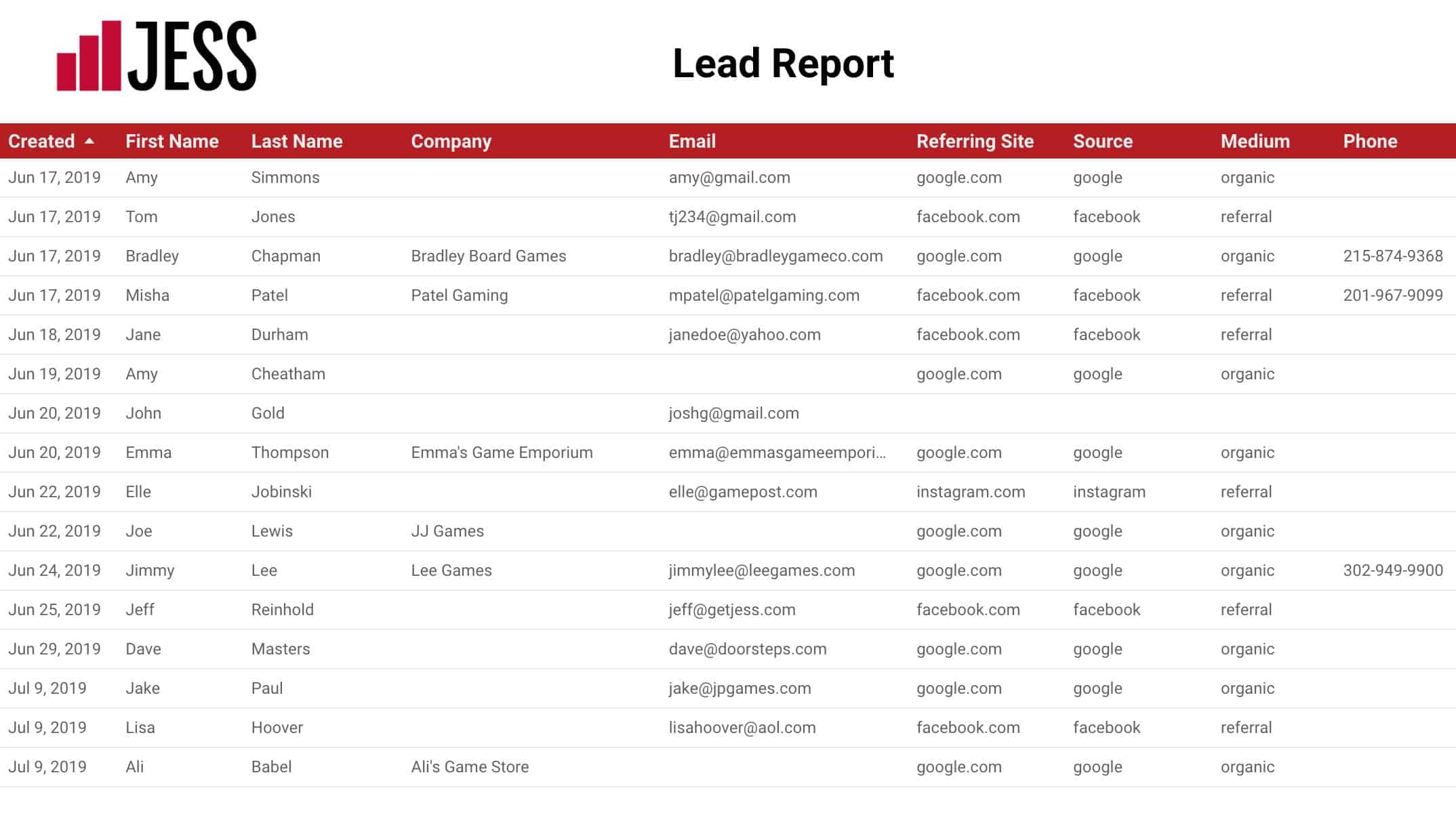 With your beautiful work, and Jess's brains,
your competitors will be eating your dust!
Jess Helps You
Improve your agency's ability to close new business
Prove your services work and retain clients
Save time with reporting
Boost your agency's recurring revenue
Differentiate your agency
Who Uses Jess
Digital marketing companies
Marketing consultants
PR and communications companies
Printing companies
Website developers
Let us help you attract and retain more clients for your SEO, SEM, or marketing communications agency and grow your bottom line. Become a Jess Agency Partner and get exclusive discounts, training, content, and support. Contact us to schedule your demo, learn more about our agency partner program,  and get Jess for free for your agency.