Jess Agency Partner Program
Agencies With Better Reports
GetMore Sales
---
If your clients are like ours, reporting how many visitors and Google goal conversions their SEO or Google Ads campaigns are generating leaves them a little unsatisfied. The question they really want you to answer is, "Is my advertising working?" Members of the Jess Agency Partner Program can say, "Yes!"
Jess lets you report who contacted your clients and the number of qualified leads your work generated for them. Jess marketing reports also calculates the cost per lead, down to the campaign and keyword.
Your strategic insights and high quality creative work will always be the foundation of every effective marketing campaign. The Jess agency partner program takes your company to the next level by giving you the tools you need to make your reporting and analytics better than your competition.
The best way to learn about Jess is to use Jess. Get a free license for your agency just for demoing our product. Contact us today to schedule a demo and learn about reseller discounts.
With Jess, Your Clients Get Reports
Like This
---
With Jess, you'll be able to show that the SEO or PPC campaigns you manage for them generate real results. View more sample reports.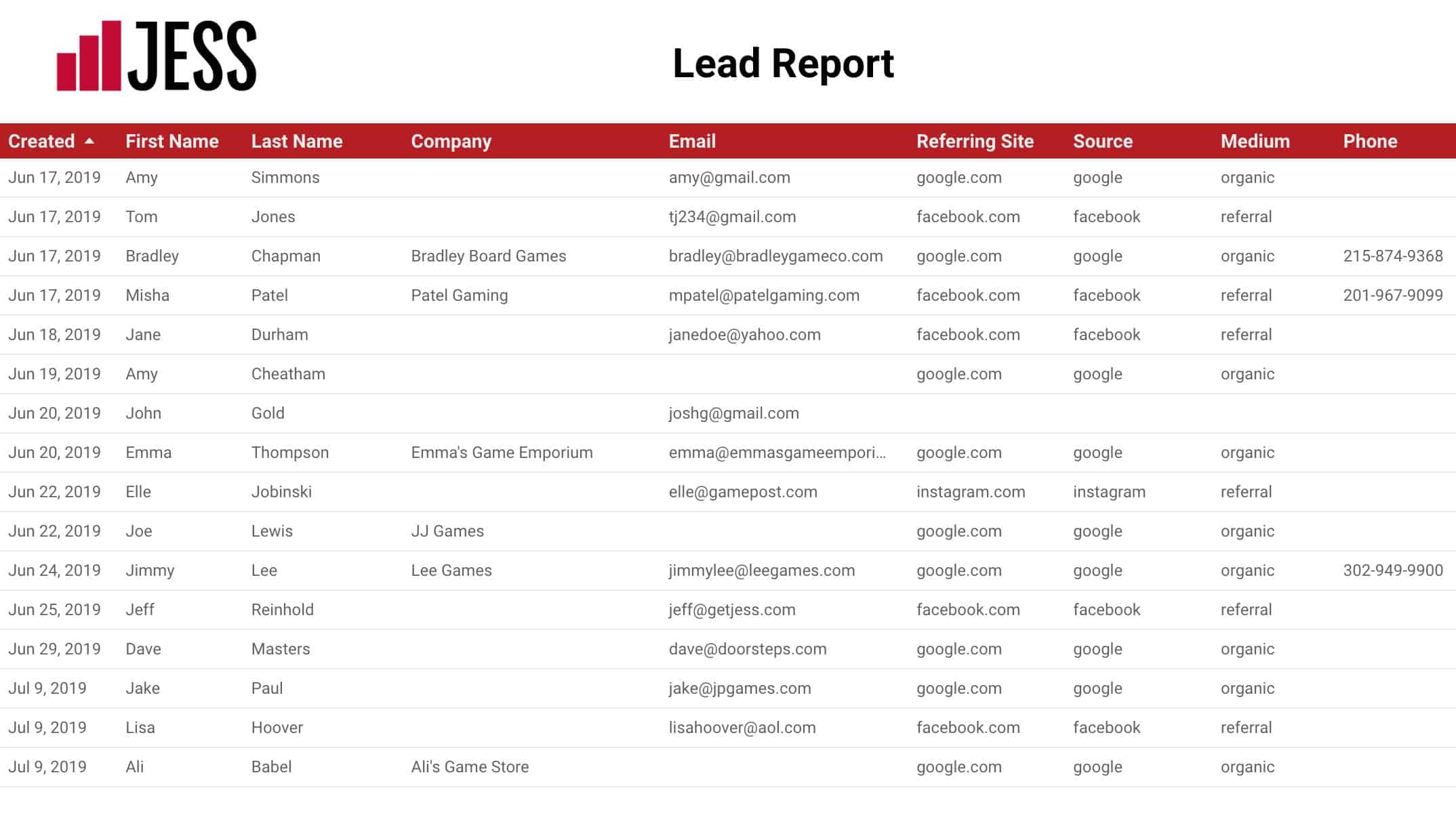 With your beautiful work, and Jess's brains,
your competitors will be eating your dust!
The Jess Partners Program Helps You
Differentiate your agency
Take your agency's analytics reporting to the next level
Improve your agency's ability to close new business
Boost your agency's recurring revenue
Increase your agency's profit
Jess Agency Partner Program Members Include
Digital marketing companies
Marketing consultants
PR and communications companies
Printing companies
Website developers
Let's Work Together
Get Started
---
Let us help you attract more clients and grow your bottom line. Become a Jess Agency Partner and get exclusive discounts, training, content, and support. Contact us to learn more about our agency partner program and how to get Jess for free for your agency.