Jess is a marketing analytics software platform that proves the results of your SEO, PPC, email, and social media marketing campaigns by identifying the exact source of individual website leads. This enables Jess to report who contacted you as a result of each marketing investment.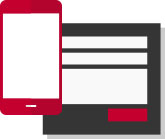 Track phone calls and form submissions. Call tracking alone doesn't cut it. Jess is perfect for B2B businesses that get most of their inquiries from form submissions.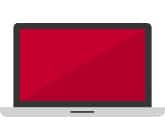 Know exactly where your web leads came from. Jess identifies and tracks how visitors found your website. You'll know which advertising sources generated qualified leads.

Track advertising from source to sale. Our reporting software integrates with Zapier, so you'll be able to track business you win back to the original advertising campaign.

Jess reports make it easy to see which advertising is really working. View our sample marketing reports to see how Jess takes marketing analytics to the next level.
Calculate


Return on Ad Spend
---
Jess calculates the ROI of each advertising channel. Receive email alerts and qualify leads and opportunities with just one click. Import Facebook and Google Ads data and enter your marketing fees to calculate the cost per lead. Update opportunities when they close and enter the deal amount to enable cost per sale and ROAS calculations.
Read New Marketing Analytics Blog Posts
Jess Blog campaign It's more common than not for marketers and agencies to work within a budget when running Google Ads. Even when Google Ads are working very successfully and generating a positive ROI, cash flow and other business constraints may restrict how much...
Jess Blog In Part I of our introduction to Google Display Ads, we covered what Google Display Ads are and why you should consider adding Google Ads to your marketing arsenal. In Part II, we discuss the mechanics of setting up and managing Google Display Ads, how to...