Marketing Analytics Software for
Data-Driven Businesses
Know if SEO, PPC or other advertising campaigns are actually driving sales.
Request Demo
Jess is marketing analytics software that gives businesses a clear picture of what marketing sources, campaigns, and keywords are generating leads and sales. Jess also calculates the cost of leads and sales, down to the campaign and keyword.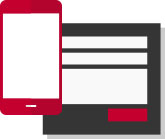 Track leads from phone calls and form submissions. Call tracking alone doesn't cut it. Jess is perfect for B2B businesses that get most of their inquiries from form submissions.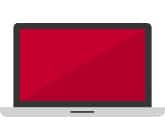 Know exactly where your web leads came from. Jess identifies and tracks how visitors found your website. You'll know which advertising sources generated website leads.

Track advertising from source to sale. Our marketing software integrates with Salesforce and ZohoCRM, so you'll be able to track business you win back to the original advertising campaign.

Still storing your prospect lists on spreadsheets? Use Jess as your CRM. Create and update accounts, contacts, and opportunities directly in Jess from lead to sale.
Calculate the


Cost Per Sale
---
Calculate the cost per lead and sale of every marketing campaign with our affordable marketing analytics software platform. Jess automatically pulls in spending data from popular advertising platforms and lets you enter fees you pay for any marketing source. Jess calculates the cost per lead and cost per sale of your SEO, Google Ads, Facebook Ads, or other marketing efforts.
Read New Marketing Analytics Software Tutorials
Jess Blog Marketing tracking platforms aggregate data and provide analytics that help you evaluate your marketing results and make better decisions about where to focus your time and budget. There are a few essential, easy to deploy, basic tools like Google Analytics...