Fees
Entering fees provides the foundational data Jess needs to calculate the cost per lead and cost per sale for marketing campaigns that can't be imported from paid advertising platforms.
You can manually add marketing expenses using the Fees menu and associate them with leads by Source and Medium. This allows you to document what you are paying for SEO, organic social media management, or other third-party advertising sites, on a monthly basis. You can also use Fees to account for management fees associated with your Google or Facebook Ad campaigns.
Looking to import ad data directly from Facebook and Google Ads? You'll need to use the Ad Sources.
To enter a new ad fee, click Fees from the left menu and click + New Fee.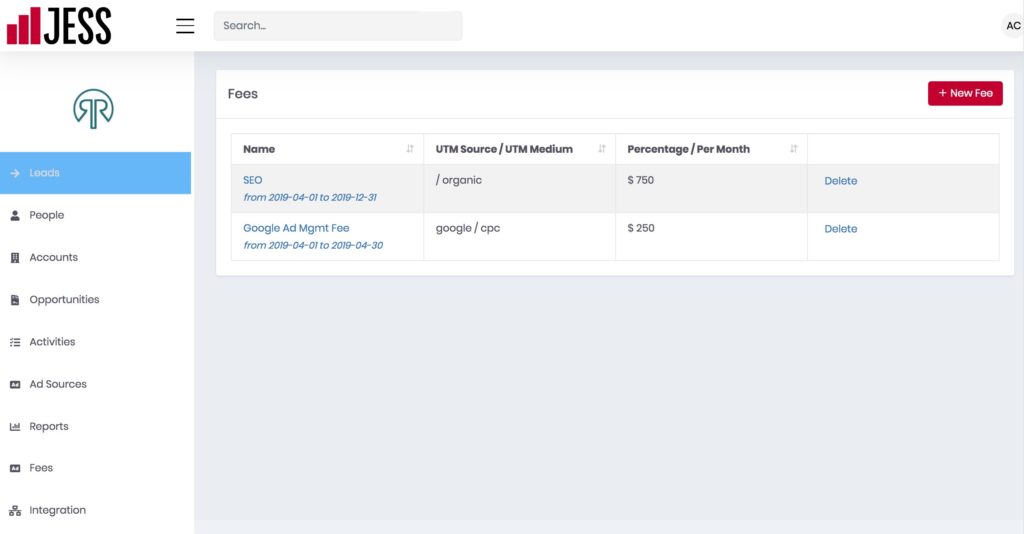 Name your fee. Enter the Medium and Source that identifies where your traffic is coming from. This will tell Jess which leads and sales to apply this fee to. Enter how much you pay for this lead source as well as the date range of this expense.
The sample below shows you how to set up your SEO fees if your cost is $750 per month between January and December, 2019. By leaving the UTM Source blank, Jess will know to include traffic from all sources that send organic traffic, including Google, Yahoo, and Bing.
To set up management fees for a paid campaign, use the UTM Medium and UTM Source that you set up to track traffic for the campaign. You can enter your management fees as a percentage of your spending or a fixed rate.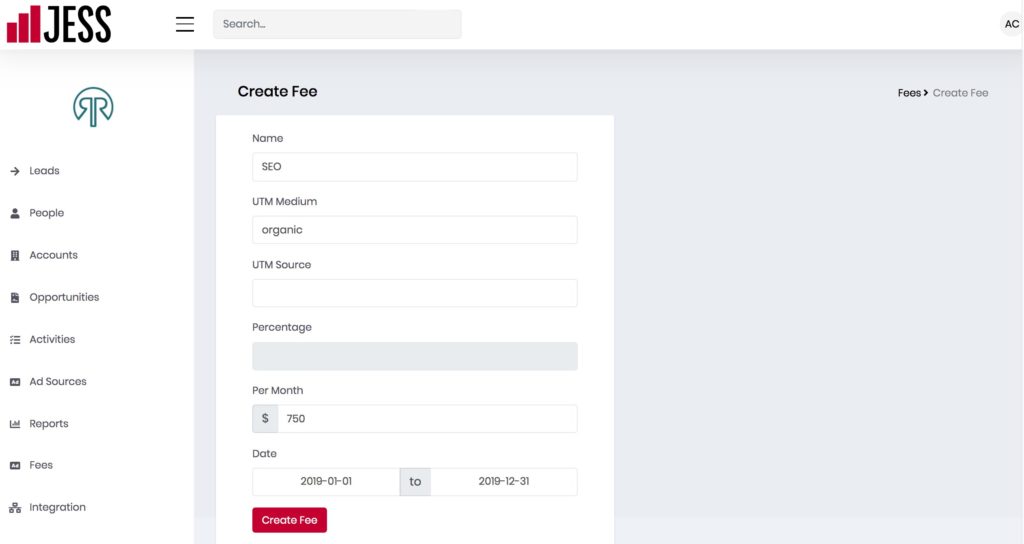 Click Create Fee to save your new fee.