Jess Documentation
Wix Form Setup
Installing Form Conversion Tracking Code on Wix Websites
From the Wix Dashboard:
First, click the "Site Actions" dropdown. It is the blue outlined button shown below. Next select "Edit Site."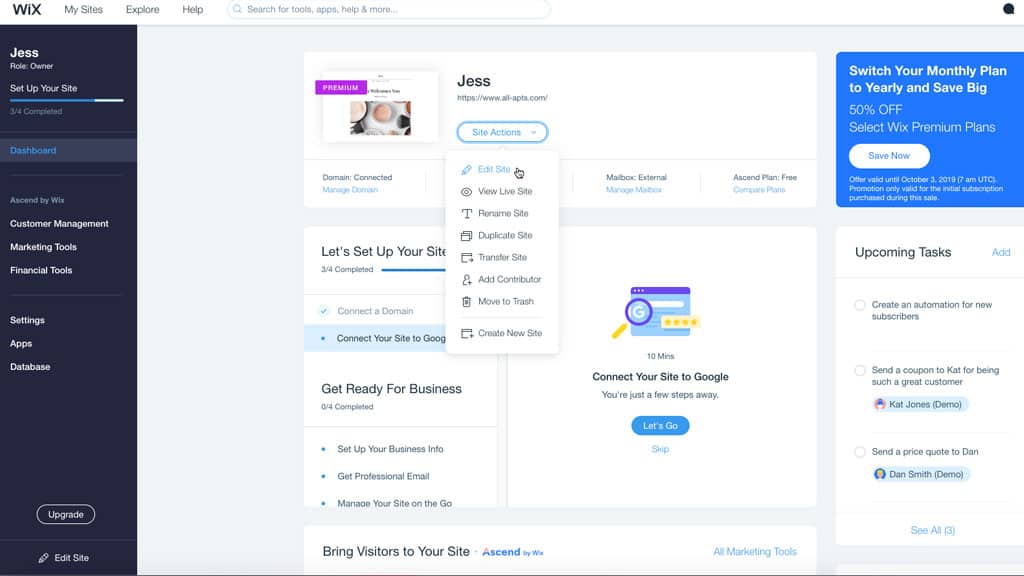 From the menu bar select the "Settings" dropdown, and then "Tracking and Analytics."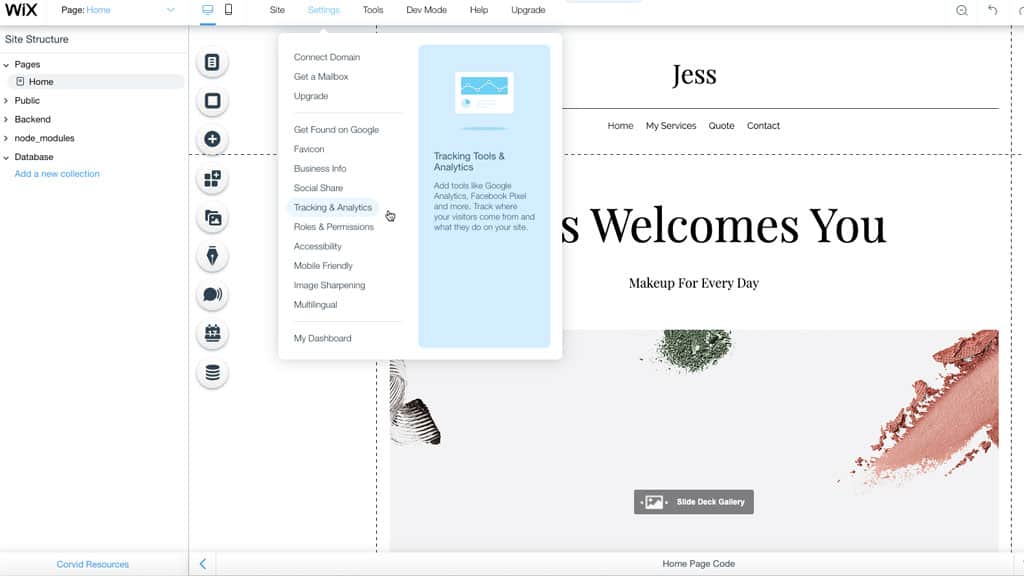 Select the blue "+New Tool" button and then "Custom" from the dropdown menu.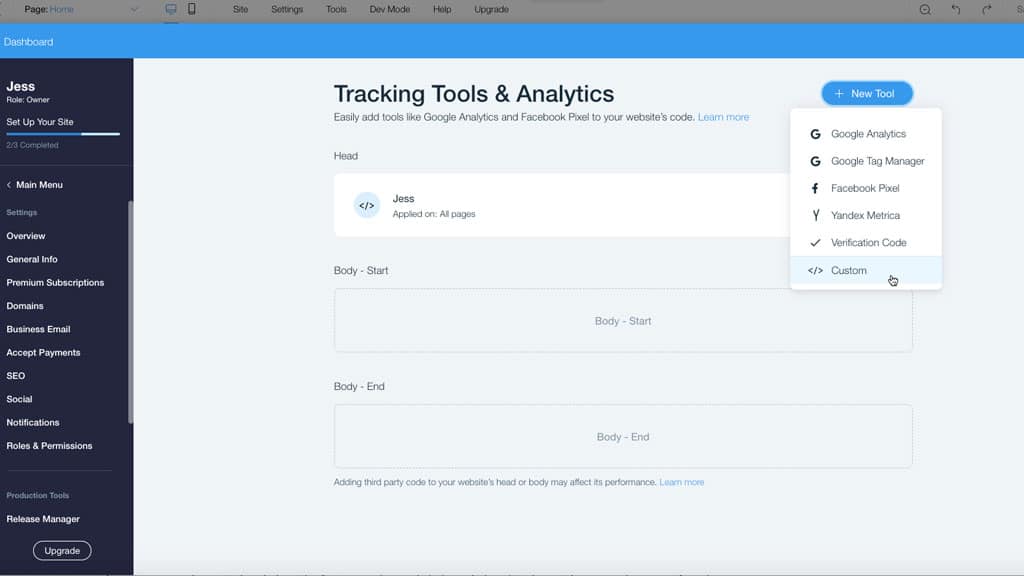 Paste both single lines of javascript and form code into the box. Name it Jess. Keep the default settings (all pages, load once, place code in: head). Click Apply.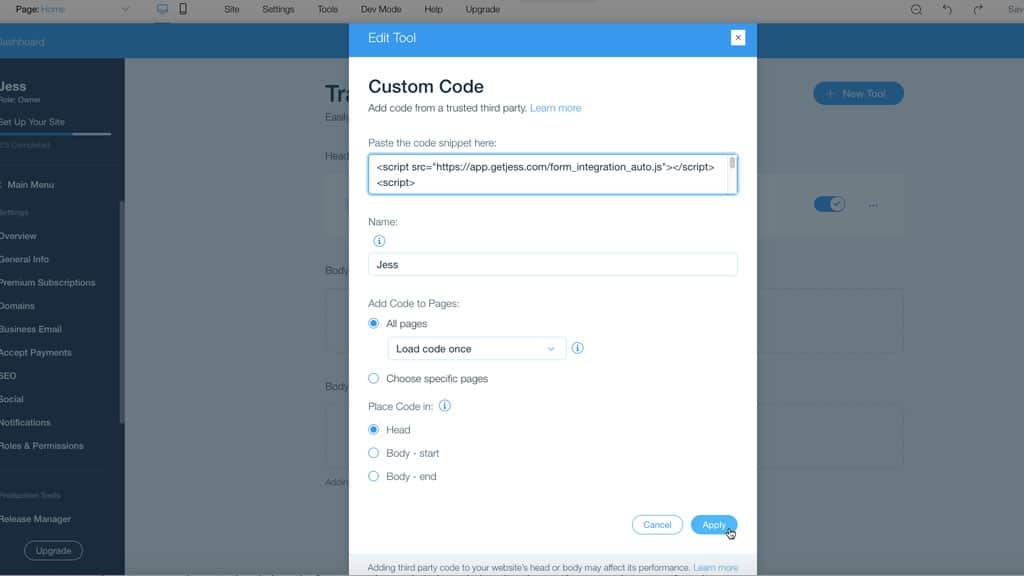 Make sure the toggle is set to "Enabled." Closeout of the pop-up window. There is no need to publish the site, Wix saves automatically.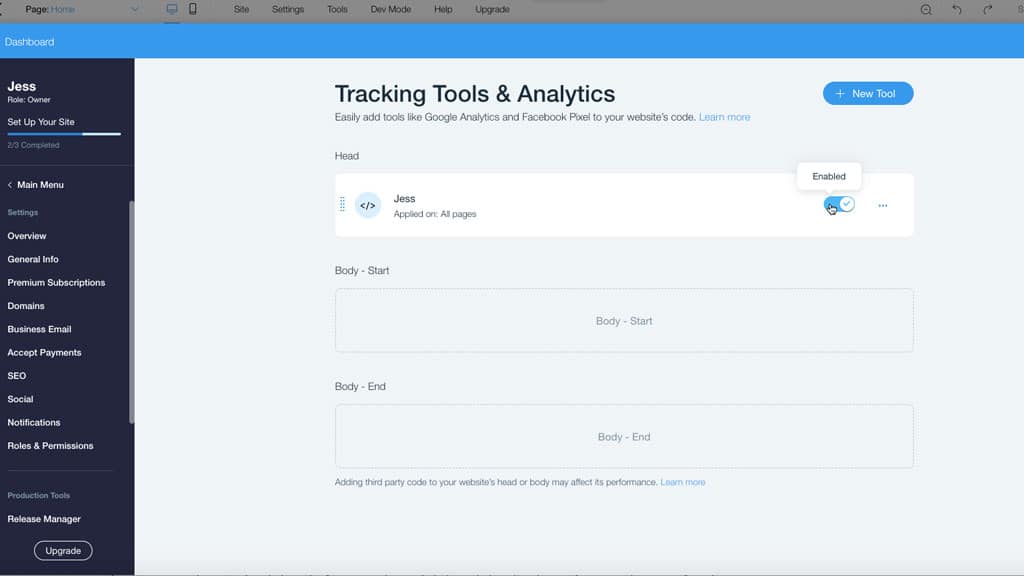 The last and most important step- test your form!
Notes:
Most forms will work with the "quick form" setup, so try that first. You may have to use the standard set up if your test form submission doesn't work.
The above instructions will install the code on every page. If the form is only on one page, you can install the single line javascript in the head of every page and create a second new tool and place the form mapping code in and place it only on the page where your form is.