Jess
Marketing Dashboard
Track marketing costs and leads in one place for free. 
SMB and Agency


Analytics Dashboard
---
The Jess dashboard helps SMBs, marketers, and agencies know which marketing sources are generating leads and identifies ways to improve your marketing results. It's free! Premium paid add ons like form tracking and phone call tracking are available to help you take your analytics to the next level.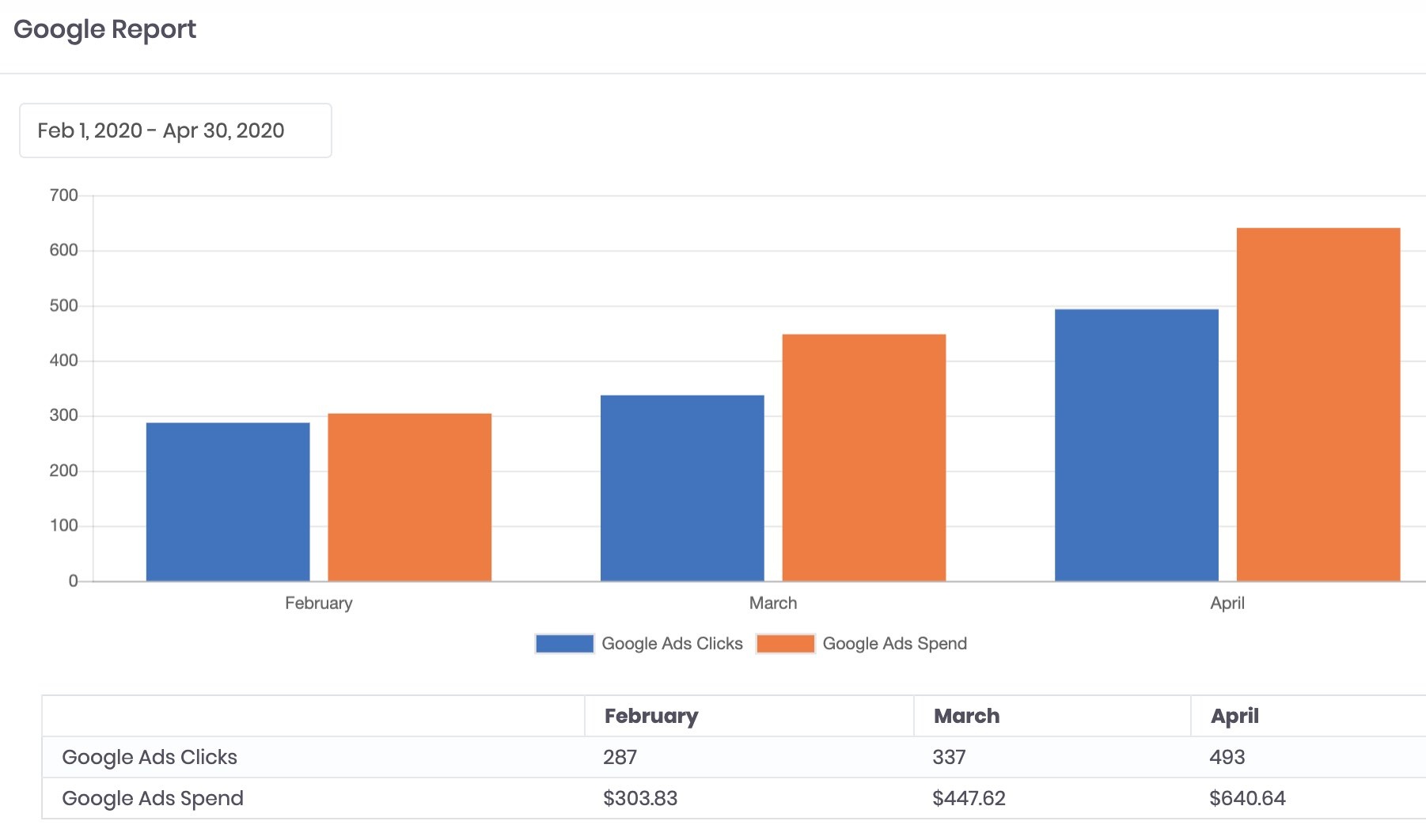 Prioritizes Marketing Analysis
---
Jess helps you stay on top of marketing results by delivering insights directly to your inbox. Verify that everything's on track and identify opportunities in a few minutes a week. Want to drill down? Log into the Jess marketing dashboard to review data from Google Analytics, Google Search Console, Google Ads, Facebook Ads, and Microsoft Ads.
Makes Analytics Actionable
---
Jess makes it easier to interpret data from Google Analytics, Google Ads, Microsoft Ads, and Facebook Ads. The Jess marketing dashboard shows monthly results, making it easier to spot trends and make changes that improve lead generation.
Reduces Advertising Mistakes
---
60% of small business owners admit to having lost track of how much they are spending on advertising. This can result in wasteful spending. Jess delivers spending data directly to your inbox, so you can stay on budget and fix problems quickly. Add form tracking or phone call tracking for more insights and the better control on costs.