Jess Documentation
Formidable Forms Setup
Installing Form Conversion Tracking Code Using 
Formidable Forms
From the WordPress Dashboard:
First, click the "Formidable Forms" menu. Select your contact form. You can either choose "Edit" from the options that appear, or just click on the form name to enter the edit screen.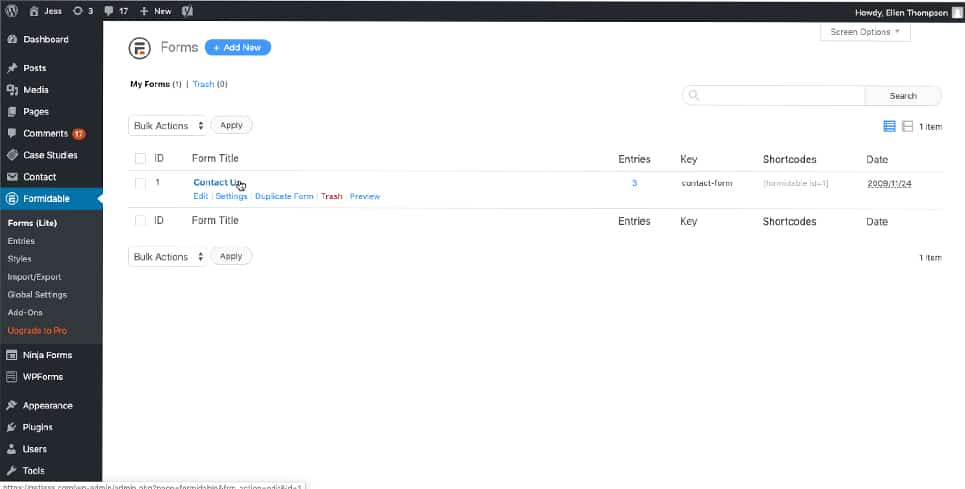 From the "Add Fields" box on the left choose "HTML".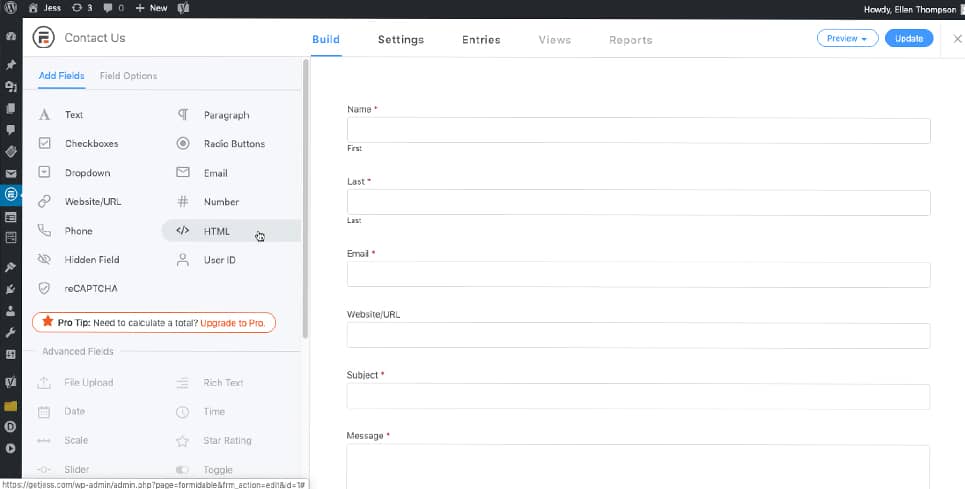 Place the HTML content block before the first field of your form. To do this use the move field option. It looks like a cross on the right hand side of the HTML box. Click and drag the HTML box to the top of your form.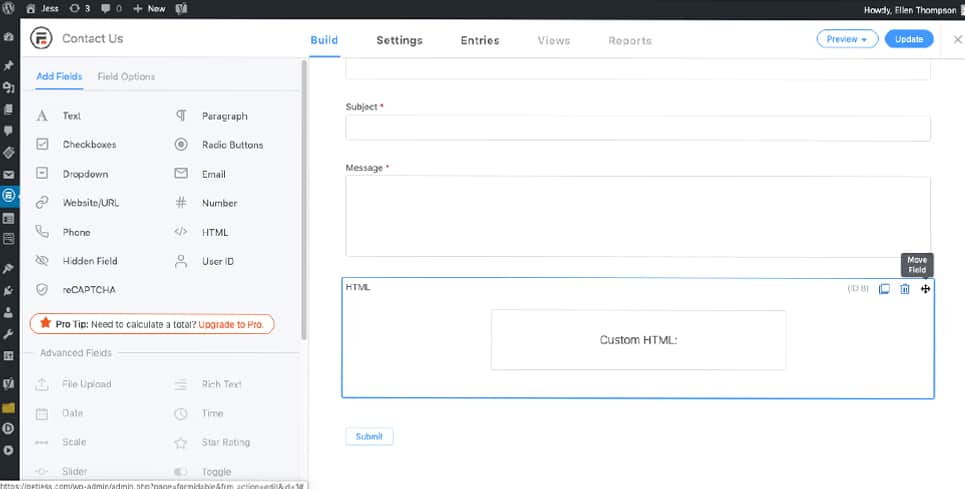 Title your field label with "Jess Integration," and paste the Jess code into the the content field. Click the blue "Update" button in the upper right corner to save your changes.
The last and most important step- test your form!