You can set up Jess to send an alert when you mark a deal in ZohoCRM as "Closed Won." This alert will trigger Jess to look for an Opportunity with matching email address or phone number and mark that Opportunity as "Closed Won" in Jess, which gives Jess the data it needs to generate some of its reports. Jess will also create a new opportunity matching the information found in ZohoCRM.
To enable this functionality, you need to set up Zoho Synchronization. Click the icon with your initials in the upper right corner and choose Customer.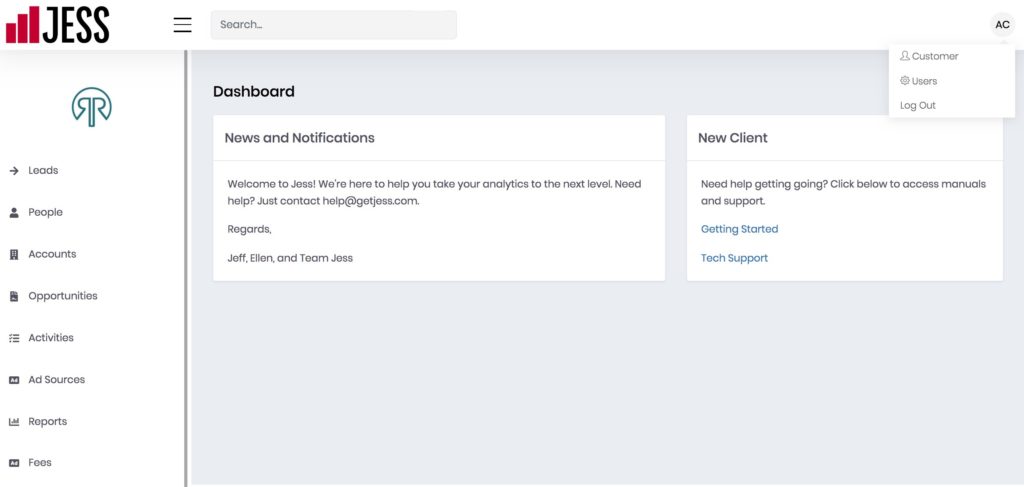 Click Connect under Sales Synchronizations.

Click Accept.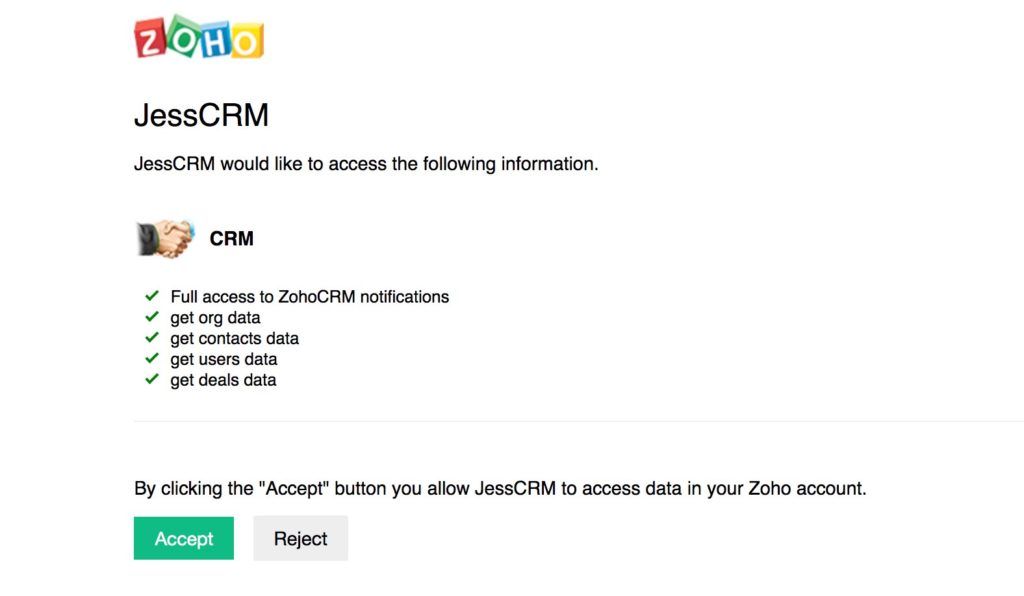 Please note the sync only works if you have an active opportunity in Jess prior to closing the opportunity in Zoho.