Google Search Console is a free tool that lets you see more information about your website's search traffic performance than Google Analytics alone provides. In particular, you can see which search queries are generating traffic to your site. It also helps you identify technical issues that need to be fixed to improve your site's ability to rank well in search engine results.
Before you can start benefiting from these tools and reports, you need to set up a Google Search account.
First, visit the Google Search Console sign up page and click Start now.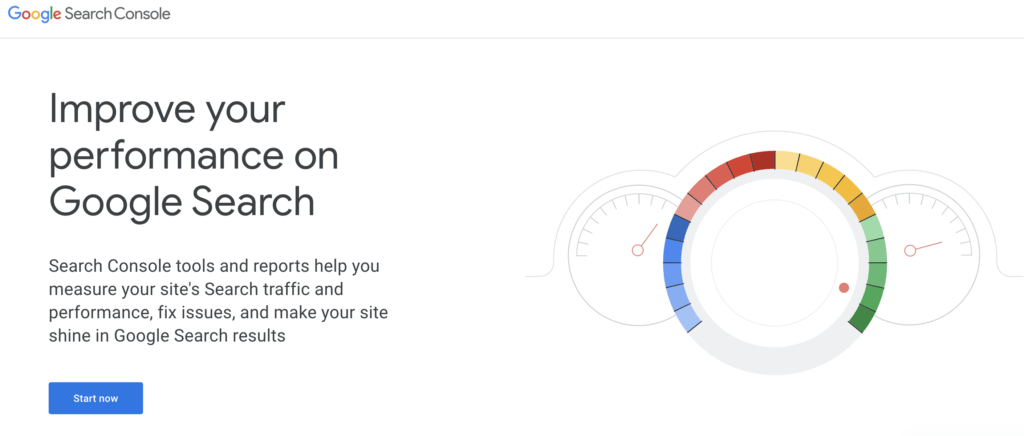 Choose the Google Account you would like to use and sign in.
Enter your domain name under URL prefix and click Continue. This provides more options to verify your control of the domain, including using Google Analytics, which is why we are using this property type, rather than Domain.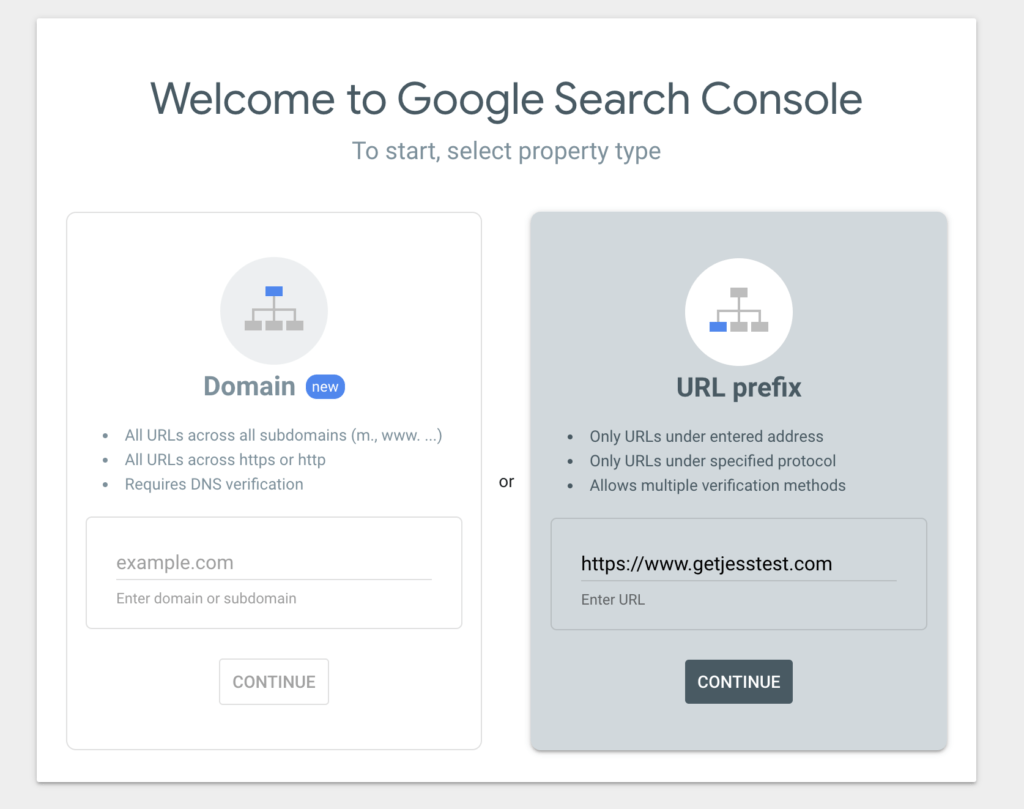 Click Google Analytics and click Verify.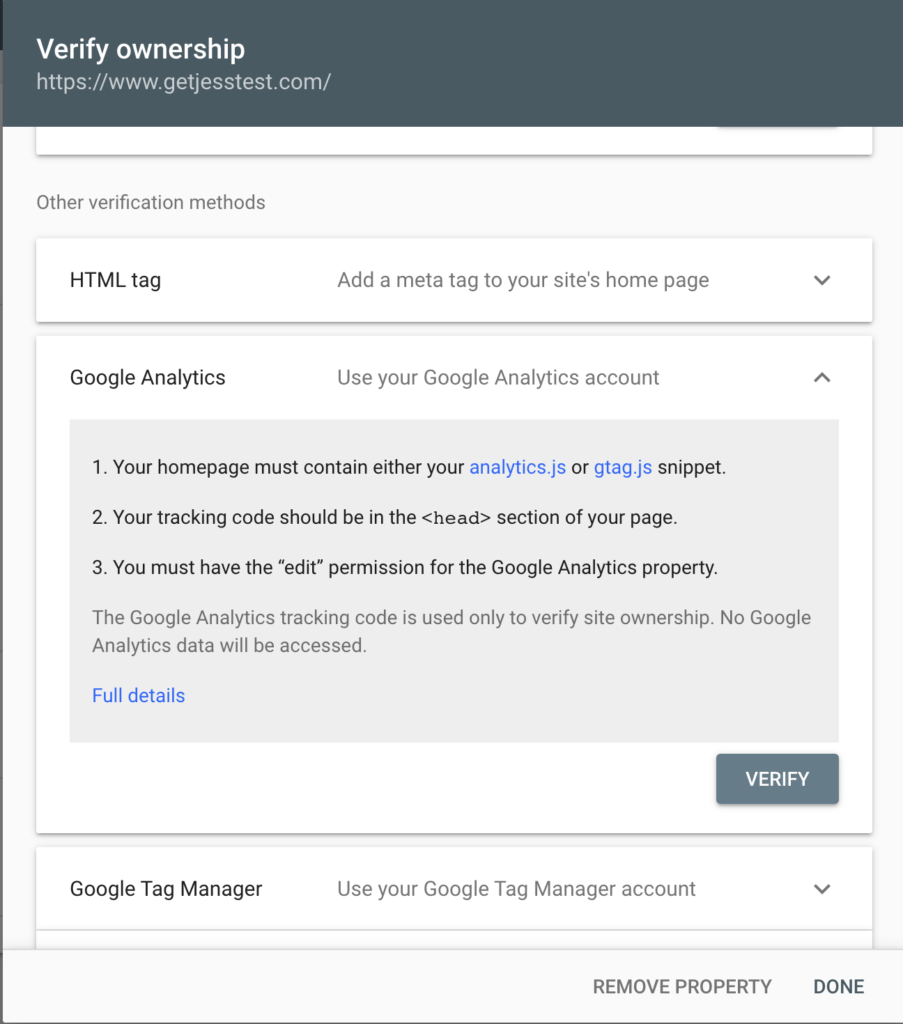 Once you see the Ownership Verified screen, click Go to Property and then Start.
Now, you'll be able to log into Search Console or integrate Search Console with Google Analytics or third-party analytics platforms, including Jess.
Speaking of Google Analytics, while you can log into Google Search Console anytime, you may find it helpful to integrate Search Console with Google Analytics, so you'll be able to see search query information without having to log into another system.
From Google Analytics, click the admin menu, which looks like a gear, and click All Products under the Product Linking section.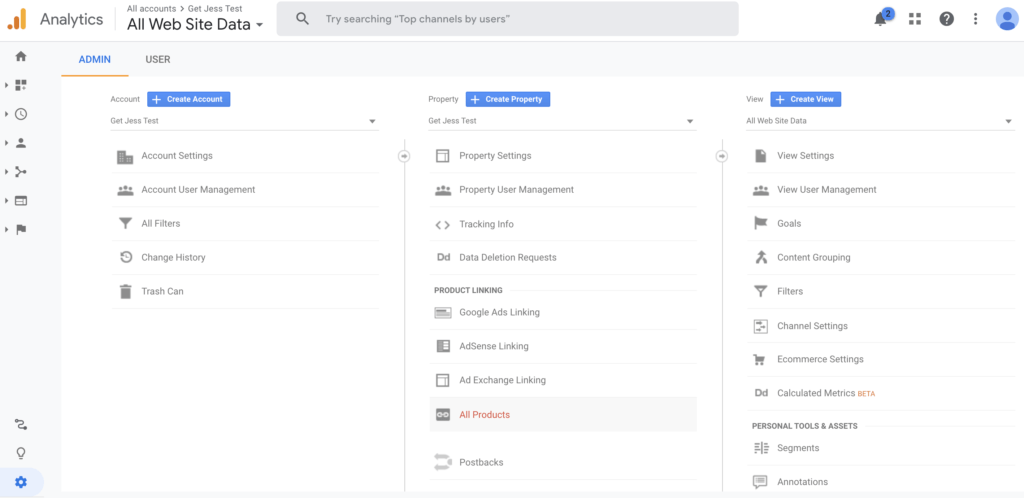 Scroll down to Search Console and click Link Search Console.

Click Add, select your Search Console site, and click Save

Click OK to complete the process.
Please note that it will take a day or two for data from Search Console to populate Google Analytics. You'll find the Search Console menu under Acquisition.