Jess Documentation
The Agency Dashboard
Jess Agency Dashboard Overview
The Jess agency dashboard saves you time by letting you manage all of your Jess clients from a single login. A Jess agency account is required to use this feature and is available upon request.
After you login, you'll see the Customers screen. Click the arrow in the Login column to launch Jess for the corresponding customer, website, or location.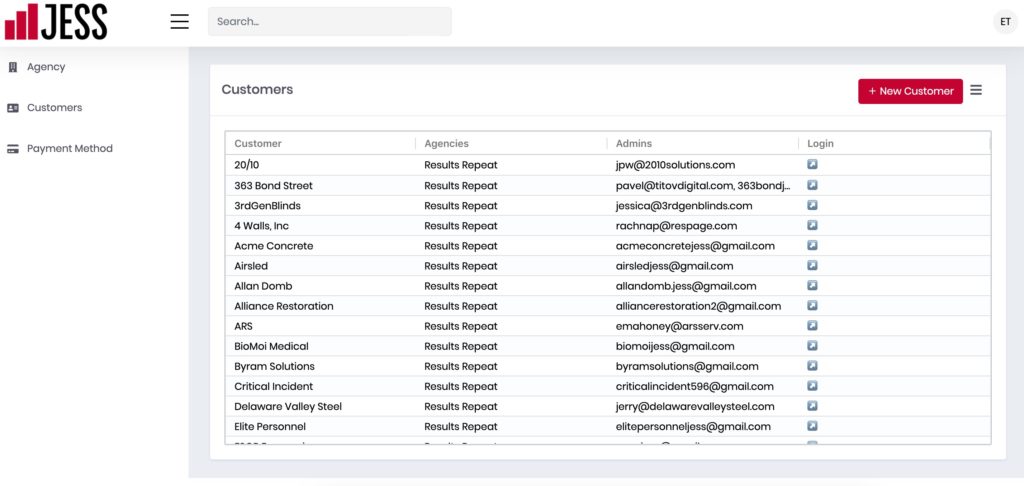 Add a New Customer
Click + New Customer to set up Jess for a new client, website, or location. Enter the company name and select a plan. You can add a new user by completing the User Details fields and clicking Create. An email will be sent to the user to inviting them to complete the registration process.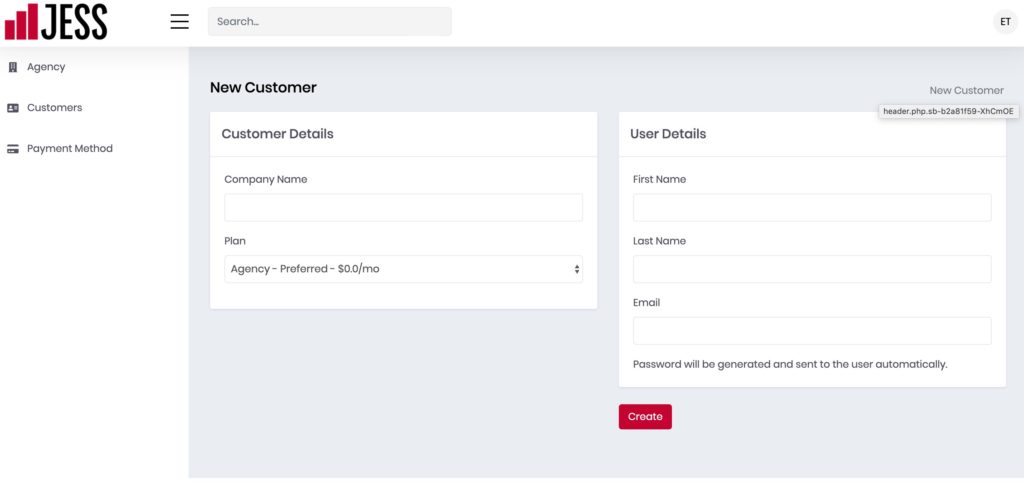 View Agency Details and Add Users
Click Agency to view your agency's details or add users to your agency account. To add a user, enter the user's email address and click Add. Only users that already have admin access to one of your agency's customers can be added as an agency level user. Note that all agency users have complete admin access to all agency customers. If you need to remove agency access for a user, click the X next to the users name.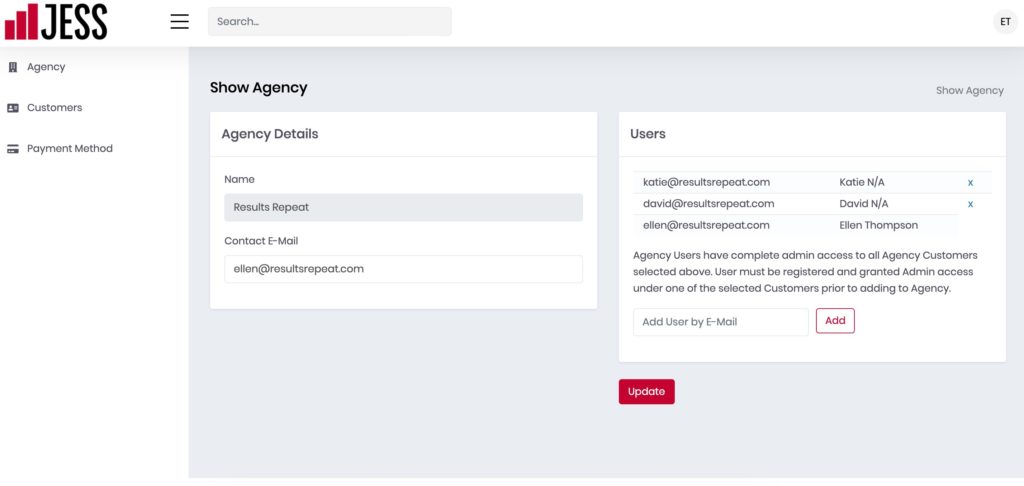 Enter a Form of Payment
Agencies are responsible for all fees associated with their customers' accounts. To set up credit card payment, click Payment Method and  enter your card details. Please note your payment details are stored with our payment processor (Stripe) but not in the Jess system. To change your payment method, enter your new card details and click Save Card.